Gutter Clearance & Cleaning
Alongside our window cleaning services we also offer gutter cleaning and clearance for both residential and commercial premises all around the Essex & Suffolk regions.
Why should you clear your gutters?
Gutters are often forgotten about until the worst happens. Blockages can lead to leaks and flooding, and can often cause damage to your home if not dealt with. Damp and mould can quickly develop inside your house if water is left sitting or running down the same area of wall.
As the old saying goes, "Prevention is better than cure". Pure Water Windows can set up a regular, annual service to clear and clean your gutters to avoid nasty blockages.
Alternatively, we can clear your gutters if a blockage has already occurred, helping to minimise any future damage.
At Pure Water Windows, we are highly experienced and fully insured. Our Public Liability Insurance certificate is available to view if required.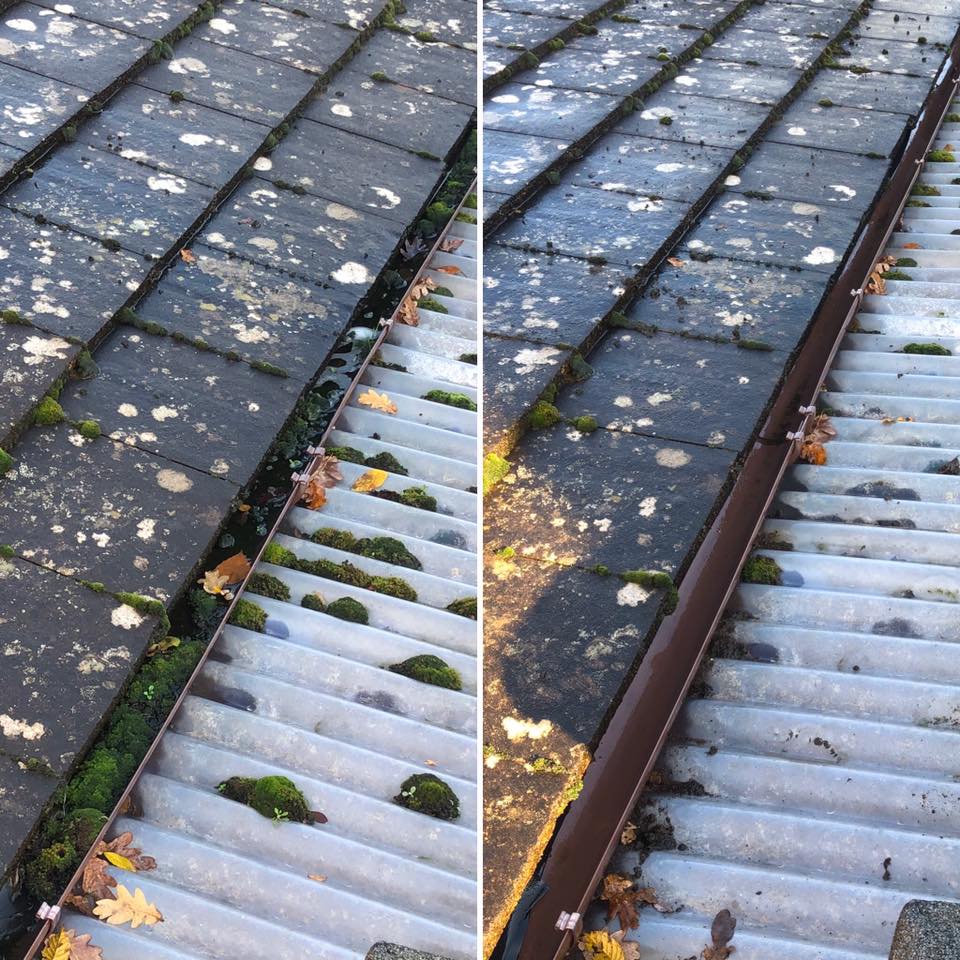 What causes gutters to block?
Over time waste such as fallen leaves, moss and lichen, plant debris, bird nests and fragments of fallen roof tiles or other roofing materials can build up in your gutters, causing blockages and leading to damage to your property.
What properties can we clear?
Whether you're a tenant, homeowner or business owner, Pure Water Windows can help with your gutter clearance needs. We also work together with landlords, housing associations and letting agents, helping them keep their properties in good condition and prevent problems.
From schools to care homes, Pure Water Windows will provide a competitive price and a professional service. Give us a call now or submit an enquiry via our Contact Form.